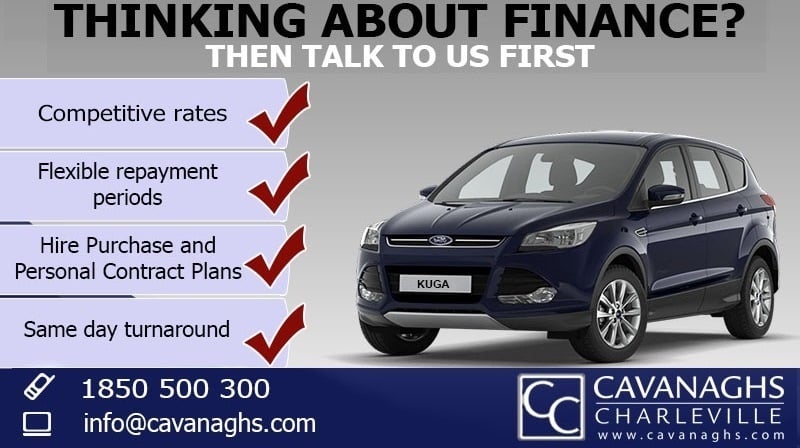 Ask us about our Used Car Finance!
As well as New Cars, we can arrange Finance on Used Cars and more and more of our customers now opt to put some of their used car repayments on finance. We have an established business relationship with several large finance providers including Ford Credit and others giving us access to the lowest rates in the market. Whilst every proposal is different, the basic requirements for any Used Car finance proposal are very straightforward and we can complete an initial proposal on your behalf. Also, its worth mentioning that you don't always have to have a cash deposit as your trade-in (if you have one) may be enough value to act as a deposit.
Used car finance is a smart way to pay for your next car. Maintain your own savings for other uses and put your car repayments over 3, 4 or 5 years at a monthly budget that suits your income and allows you manage your outgoings at a level that matches your needs.
All you will need to kick off the process is complete the form below and we will take care of the rest.
A simple finance example would look something like the following:
| | Used Ford Focus |
| --- | --- |
| Retail Price of Car | €9,500 |
| Deposit (or trade-in value) | €2,500 |
| Amount to finance | €7,000 |
| Cost per month | €231.00 |
| Cost per week | €53.30 |
| Documentation Fee | €63.00 |
| Total Repayment Amount | €8,316.00 |
| Total Cost of Credit | €1,316.00 |
For further questions on this, or any of our finance products, simply call 1850 500 300 or complete the form below and one of our team will soon be in touch with you.